Caregiving Tips
Spring Activities To Do With Your Loved One Who Has Alzheimer's
Details

Published on Thursday, 07 April 2016 13:25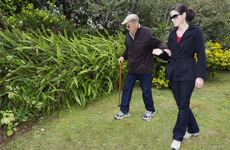 Spring is a wonderful time of year to reconnect with nature and begin a new routine with Alzheimer's patients. If you're caring for a loved one with Alzheimer's, spring can represent an opportunity to increase activities and stimulation for your loved one.
How to Reduce Hoarding in Seniors
Details

Published on Wednesday, 02 March 2016 17:15
Hoarding among seniors is a far more common activity than many people realize. In fact, a Johns Hopkins study indicates that 6.2 percent of people over the age of 55 display hoarding tendencies. The problem with hoarding is that it can lead to a home that is unsafe, unsanitary, and a haven for insects and rodents – not to mention filled with hazards for falling, bacteria, mold, and fires. It also serves to solidify the social isolation that is often a catalyst for the hoarding to begin with.
These are a few steps you can take to address your parent's hoarding habits without being confrontational.
Caregiving From a Distance During the Holidays
Details

Published on Thursday, 12 November 2015 02:44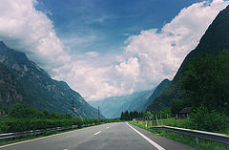 Caregiving for an aging parent or family member is demanding at any time of the year. It can be particularly trying when doing so during the holidays – especially if you are traveling for the holidays and unable to bring your aging parent along with you.
Being a long-distance caregiver can be just as stressful as caring for an aging parent day in and day out. During the holidays, it becomes even more challenging because of the busyness of the season and the potential for depression among the elderly during the holiday season. That's why it's so important to have a system in place to make sure the needs of your loved one is met – even when you're not there to meet them.
Top 10 Fall Prevention Tips
Details

Published on Wednesday, 20 January 2016 15:52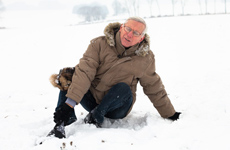 When you age, falls are more likely to happen due to health conditions, physical changes, and in some cases, medications for treating those conditions. In fact, injuries in older adults are most commonly due to falls. According to the Centers for Disease Control, every year, 1 out of 3 older adults who are 65 or over fall. Also, 1 out of 5 falls results in serious injuries, such as head injuries or broken bones. Injuries like this can make it very difficult for you to do your everyday activities, get around, and live on your own.
Make This Holiday Season More Enjoyable
Details

Published on Wednesday, 04 November 2015 10:31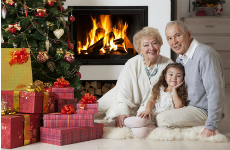 The holidays can be times of great joy for many people. It can also be a time of stress, turmoil and even sorrow for those who are aging and the ones caring for them. Planning ahead and taking a few extra steps this holiday season will make the holidays less stressful and more enjoyable for everyone in the family. Here are a few steps you can take to make the holidays happier for all.