6 Great Online Resources For Caregivers
Details

Published on Thursday, 19 May 2016 18:19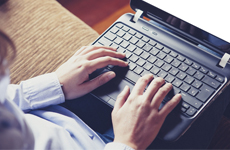 In many areas of life, good help is hard to find. That isn't the case, though, when it comes to the many resources available for those who act as caregivers for older adults. It's not easy to make the transition from adult child to caregiver. Day in and day out, the active role of caring for an aging parent can be highly stressful. These resources can be a lifeline at critical times.
Founded in 1970, the Family Caregiver Alliance is dedicated to addressing the needs of families who have made the commitment to provide long-term care for a loved one in the home. It accomplishes this mission through a combination of education, research, advocacy, and services.
People living with Alzheimer's disease and dementia has special needs – as do their caregivers. The Caregiver Center offers help and advice for the actual giving of care as well as support through local chapters, support groups, and message boards.
If your parent happens to be a veteran of the U.S. Armed Forces, you have access to resources that are available by the VA specifically to help you provide care for your parent at home. This includes a dedicated support line that offers everything from a friendly ear to listen to your needs to assistance in accessing services, explaining assistance that's available, or obtaining information and assistance from qualified professionals.
This site offers a little bit of everything and may very well become a one-stop resource for all things related to caregiving for you and for your parent. The site also offers important tips on dealing with caregiver stress and avoiding burnout.
Channel offers advice for managing stress, emotional well-being, and family dynamics when caring for a loved one. It even offers practical advice for dealing with the specifics of caring for an aging parent that includes organizing, scheduling, and managing the role of caregiver for your parent.
Sometimes the role of caregiver is one that is thrust upon you out of the blue. One day your parent is active, energetic, and healthy. Overnight your world changes and you are suddenly called upon to take on a new role and a new challenge in life. Caregiver Action Network helps walk you through the process and shows you that you CAN do it!
Each and every one of these resources has something amazing to offer caregivers who take advantage of them. Some offer local support while others help you find a community of people around the world and across the country who understand what it is you're going through and can offer practical advice, understanding, and a shoulder to lean on.
Looking for more caregiving help? Consider respite care. Make a quick call to us here at Fall River Jewish Home at 508.679.6172 to learn more about our respite care options for your loved one.