Caregiving Tips
Seniors and Technology: Keep Them Safe Online
Details

Published on Thursday, 08 October 2015 14:00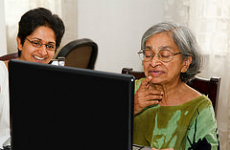 The internet is a powerful tool for helping seniors keep in touch with friends and family across the country and around the world. It's an invaluable tool for building new connections, engaging in lifelong learning activities, and entertainment.
Unfortunately, it also represents many perils and the potential for risks. That's why it's important to make a point of keeping aging adults safe while wandering the twists and turns of the World Wide Web. Here's what you can do to help keep your loved one safe online.

Have You Considered a Respite Stay?
Details

Published on Tuesday, 07 July 2015 19:19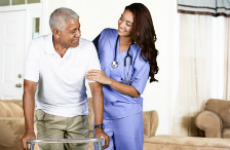 By speaking with a family caregiver, you can learn fairly quickly how difficult it can be caring for a loved one on a full-time basis. This role can be consistently challenging regardless if you are caring for your 90 year-old, wheelchair-bound parent or your spouse who is suffering with Alzheimer's disease. Many caregivers opt for in-home care or search for assisted living options in Massachusetts. However, have you ever thought about respite care?
Questions Caregivers Should Ask at Long-Term Care Facilities
Details

Published on Thursday, 07 May 2015 13:07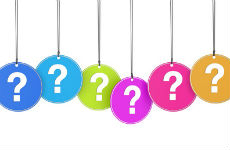 The more research you conduct, the better chance you have of finding the right match in a facility for assisted living in Massachusetts for your mom or dad. The decision to move to one of the nursing homes in Fall River, MA is emotional for parents and their adult children. Everyone will feel better about the situation if they are comfortable with the home that is chosen.
Spousal Caregiving: Maintaining Control and Own Health
Details

Published on Wednesday, 03 June 2015 13:12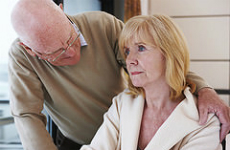 When you and your spouse were first married, you probably didn't give too much thought to what life would be like 20, 30, 40 or more years down the road. Sure, you may have pictured yourselves turning old and gray together; holding hands, taking long walks on the beach, reminiscing about the past, and playing with your grandchildren.
10 Resources Every Caregiver Should Know
Details

Published on Wednesday, 08 April 2015 12:47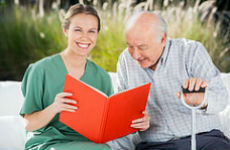 Love makes the world go 'round and caregiving for a family member or friend is a natural response when someone you are close to is struck down by a debilitating disease, trauma, chronic condition or simply dealing with the aging process. But in order to stay on the job, you need the right resources to support you. Thankfully, the internet has made it easy to share support information with the click of a mouse.