Caregiving From a Distance During the Holidays
Details

Published on Thursday, 12 November 2015 02:44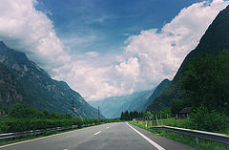 Caregiving for an aging parent or family member is demanding at any time of the year. It can be particularly trying when doing so during the holidays – especially if you are traveling for the holidays and unable to bring your aging parent along with you.
Being a long-distance caregiver can be just as stressful as caring for an aging parent day in and day out. During the holidays, it becomes even more challenging because of the busyness of the season and the potential for depression among the elderly during the holiday season. That's why it's so important to have a system in place to make sure the needs of your loved one is met – even when you're not there to meet them.
Providing Stellar Care (From a Distance) During the Holidays
Recruit Local Assistance
Chances are that there are friends and family nearby that can drop in, check on, and even entertain your loved one while you're away. Some might even be willing to provide transportation to religious services, shopping trips, and even community events that might brighten the holiday of your loved one. The one-on-one time with other friends and family members is sure to lift spirits.
Take Advantage of Technology
Technology today allows families to keep in touch even when on the go. Make your parent a part of the celebration through video chats, social media postings, snapshots and photographs. You can even set up Skype calls to make your parent a part of the gift opening and other special holiday moments. It also gives your parent an opportunity to say hello to family members he or she doesn't get to see very often.
Consider Hiring a Local Caregiver
If you're only out of town for the holidays, consider bringing a temporary caregiver in to keep your parent company, help with the celebration, and provide necessary care for your parent while you're away. Do this in addition to recruiting friends and family to stop by so that there is always a watchful eye to ensure that your parent is being cared for, while allowing friends and family to come and go freely.
You deserve to be able to have help with your caregiving responsibilities for the holidays rather than burning yourself out. Consider calling Fall River Jewish Hospital at 508.679.6172 to discuss respite care or adult day care options for your loved one today.