Caregiving Tips
Connecting Caregivers with Online Support Groups
Details

Published on Wednesday, 16 April 2014 13:53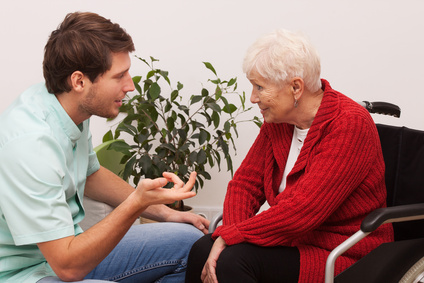 Finding ways to connect with peers who are also acting as a caregiver for a spouse or aging parent is one of the best ways to manage the frustrations and stress that caring for a loved one creates. Having someone validate and empathize with your situation can help you deal with the guilt, fear, sadness, and anger caregivers often experience.
The Mediterranean Diet and Caregiver Health
Details

Published on Wednesday, 19 March 2014 13:32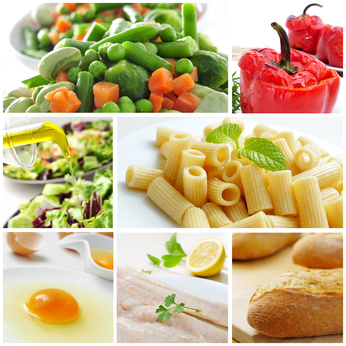 Caregiving is an emotionally and physically exhausting job. The stress and fatigue it creates often puts the caregiver at risk for health conditions ranging from high blood pressure to heart disease. Exercise and good nutrition are two ways to manage both. Nutrition can be especially important. Over the past decade, evidence that the Mediterranean Diet is one of the best healthy lifestyle habits to adopt continues to mount.
Talking with an Aging Loved One about Senior Living
Details

Published on Tuesday, 21 January 2014 09:12
If the time has come to talk with an aging loved one about moving to a senior living community, beginning the conversation can feel daunting. It is especially true when you suspect your senior family member may not be receptive to the topic. Here are a few things to remember and a couple of suggestions we think might help our Massachusetts caregiving friends:
Recognizing and Beating Caregiver Stress
Details

Published on Thursday, 06 February 2014 20:28
With the changes in health care over the past decade, more and more spouses and adult children are becoming caregivers. As our population ages and hospital stays become shorter, it has become an inevitable part of many families' lives. But juggling family, career and caregiving roles can be difficult. It is important that family caregivers learn how to recognize the warning signs of stress overload and know what to do about it.
Help for the Holidays: Respite Options for Massachusetts Caregivers
Details

Published on Tuesday, 17 December 2013 16:19
If you are a Massachusetts caregiver for an aging parent or loved one, you probably know the risk factors this role creates for you. Caregiver stress is a contributing factor in health problems ranging from hypertension to diabetes to and heart disease. The holiday season can be one of the most difficult times of year for caregivers to juggle all their responsibilities.