Charitable Giving
Your Gifts
Do
Make A Difference
"Happiness grows where kind deeds are planted." -Mather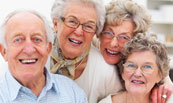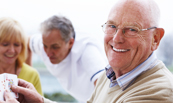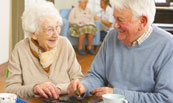 Whether you're looking to make a donation in memory of a loved one, or commemorate a special occasion, your gift matters. All donations we receive positively impact the quality of life that we provide to those both living and working at Fall River Jewish Home.
Commonly Asked Questions:
Q: Is my donation tax deductible?
Yes. We are a non-profit home, so all donations are tax deductible.
Q: I don't want to donate online. What are my options?
You are welcome to write a check and drop it off or send it in the mail. Checks made payable to:
Fall River Jewish Home, Inc.
Attention to Administrator: Christine M. Vitale
538 Robeson Street
Fall River, MA 02720
Q: How can I donate toward a particular fund like the home's Wish List?
If you'd like to donate towards a specific item or fund, please contact us directly at 508.679.6172 or This email address is being protected from spambots. You need JavaScript enabled to view it. with your request.
Q: I'd like to donate my time. What volunteer options are available?
We'd love to welcome you to the Fall River Jewish Home family! Visit our Volunteer Opportunities page to learn more.