Jewish Living
8 Kosher Foods that Fight off Dementia
Details

Published on Thursday, 21 April 2016 19:12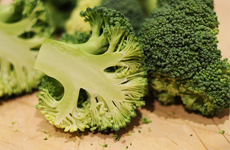 A kosher diet offers more health benefits than may at first be obvious. From designating portion sizes and specifying the way food is to be prepared to identifying foods that should be included or excluded in the diet, kosher menus have a lot to offer from a health perspective. These kosher foods can even help fight dementia.
Navigating Interfaith Holiday Celebrations
Details

Published on Thursday, 03 December 2015 10:00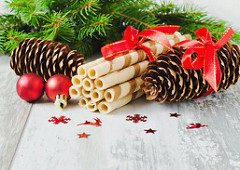 The holiday season is joyous, but with all its preparations, it can be stressful even under the best of circumstances. Once you begin mixing different religious and cultural beliefs and holiday traditions into the mix, it can feel even more convoluted.
Why not stop worrying about navigating interfaith celebrations, though, and look for ways to embrace them instead? Just imagine how lucky you and your family are. You get to participate in not only one set of celebrations and traditions, but two – or more! These clever tips will have you navigating these intercoastal waters like an old sailor pro in no time.

All You Need to Know About Kosher Meals on Wheels
Details

Published on Wednesday, 19 August 2015 12:34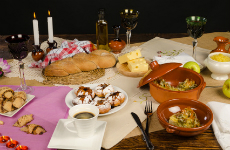 For some elderly people, getting out to the grocery store to purchase food and prepare healthy meals is not always an easy task. However, because of a helpful program known as "Meals on Wheels," aging seniors who are unable to get to the grocery and prepare meals on their own are able to eat properly and regularly.
Explaining Kosher Jewish Dietary Laws to Non-Jewish Friends
Details

Published on Thursday, 17 September 2015 15:00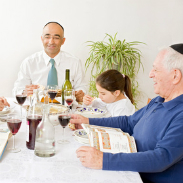 If you ask your non-Jewish friends to explain what kosher food is, they may say that it is food blessed by a rabbi, or that it was prepared in a certain way – if they give you any response at all. Being Jewish, you are proud of your religion and your heritage and you want your friends to fully understand both--including what kosher means.
Explaining Purim: Plainly and Purely
Details

Published on Wednesday, 27 May 2015 13:20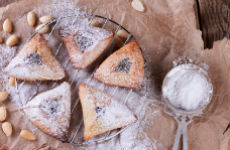 Purim, celebrated in March each year, is one of the most joyful holidays in the Jewish calendar, commemorating a time thousands of years ago when they were saved from extermination in Persia. The story is retold in the Book of Esther.