Winter Safety for Senior Citizens
Details

Published on Friday, 01 February 2013 23:14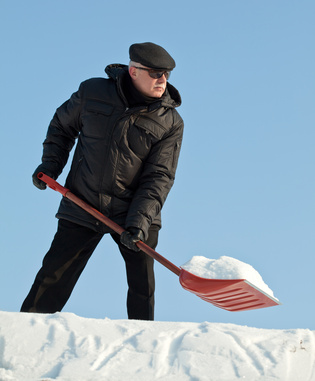 Like it or not, winter is here to stay. For those living in colder climates, it brings a new set a safety issues with it. The elderly are often at greater risk when the mercury drops.
The team at Fall River Jewish Home has a few winter safety tips for seniors:
· Auto Safety. Old man winter can be tough on our vehicles. If you haven't already done so, schedule a check-up for your car. Specifically ask them to make sure your tire pressure is right, your wipers are in good shape, and your battery good condition. Don't forget anti-freeze for your radiator. Be sure to keep your wiper fluid filled as this is the time of year slush and dirt make windshields a mess.
· Home Heating Methods. It never fails, every winter we hear about families who lose their homes or their lives because of problems related to trying to heat their home. Make sure your furnace has a yearly inspection. You also want to be certain your smoke detector batteries are in working condition and that you have a carbon monoxide detector in the home. The other heating method that poses a safety hazard is a space heater. They are great for drafty rooms, but do require space to keep them from causing a fire. Fire safety experts say nothing should be closer than three feet of a space heater. Also, make sure you select a heater that has an automatic off in case it tips over.
· Fall Prevention. Icy walkways and porches contribute to greater fall risks for seniors in the winter. If a landscape service to clear sidewalks is out of the budget, there are a few things available to help keep seniors safe.
o Non-skid shoes and boots are a must. You can even get non-skids that go around the outside of your everyday shoes and boots.
o There are products available to put down on the sidewalks to give you a safe way to walk on them. Ice carpet, for example, claims to offer a non-skid surface that can go over snow and ice despite the weather.
o If you shovel your own walkways, consider investing in a shovel on a wheel. Sounds strange, but it not only helps you keep your balance while shoveling it also helps prevent back strain. And then there is the risk over exerting yourself!
We hope these tips help keep you safe and snug this winter.
How do you handle snow removal in the winter? Does your community have services available to help seniors?