My Loved One Has Alzheimers. Now What?
Details

Published on Thursday, 14 June 2012 16:11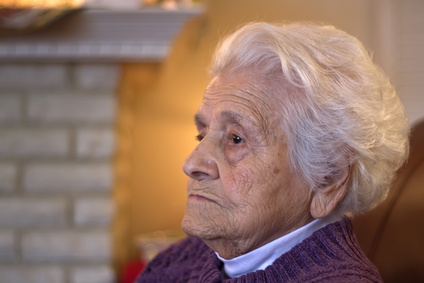 Your loved one was just diagnosed by the doctor with Alzheimer's and this hit you like a ton of bricks. Your mind is going in a hundred different directions and you are confused about which direction to go. Questions such as: "What are my next steps?" and "How do I plan for the future?" are keenly on your mind. While the diagnosis can take you on an emotional roller coaster, there are steps you can take to plan for now and the future.
What to Do Now?
First, understand that you are not alone. According to the Alzheimer's Association (www.alz.org), there are currently 5.4 million Americans living with Alzheimer's Disease, and one in eight older Americans have it. So, your first mission, if you choose to accept it, is to contact your local Alzheimer's Association and learn everything you can about the disease.

Discuss medications options with their doctor. In the past decade there has been some tremendous progress in the treatment of Alzheimer's Disease, with older treatments being replaced with newer and better ones. Depending on what stage of Alzheimer's your loved one is in, there are medications that are available that can improve their mental functioning.

Third, it is advisable to evaluate and track your loved one's day-to-day overall functioning that includes memory ability and general behavior.

There are several benefits to doing this:
It provides their doctor with a baseline to track progress and the ability to monitor treatment
Assists the doctor in making the best medication recommendations
Provides the family with a better sense of what to expect now and in the future
There are numerous Alzheimer's resources and help, so you do not need to do this alone. Many people are struggling with someone who has been newly diagnosed. Help is always out there.

What the Future May Hold
Even though you do not know what the future will hold, planning can provide you with a sense of control and understanding. So, here is a list of things to plan for in the future:
Financial planning. Even if your loved one may not be struggling to pay their bills at this point, it may be a good idea to contact an elder law attorney or trust officer to handle their legal and business affairs. Planning ahead for medical, housing and other expenses that may come up is vital.

Research homecare agencies. Your loved one may not need a caregiver now; however, it is always good to know which caregiving agency specializes in dementia or Alzheimer's, so you will be ready to hire someone immediately when the needs comes up.

Look at future housing options. Not all people with Alzheimer's wander, but if your loved one has a tendency for this, research housing options such as senior care communities that have an Alzheimer's or dementia care wing is a good way to make sure they will stay safe and protected through all stages.

Address future medical issues. You may want to prepare a comprehensive advance directive that states what sort of medical treatment they would like in the future. This document is a great item to refer to if and when your loved one may not be able to communicate their needs and wishes. Check out the American Hospital Association (www.putitinwriting.org) site to download these documents.
Having a loved one diagnosed with Alzheimer's is never easy. But, by following these guidelines, we hope that you will be better prepared during their illness. And, better preparation means more peace of mind for you and your family members to handle the issues and concerns that can also come up with the diagnosis.