Caregiving Tips
What to Expect When a Loved One is in a Skilled Rehab Center
Details

Published on Wednesday, 20 July 2016 11:46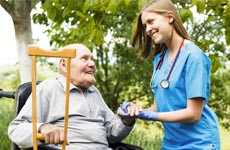 If your parent has recently recovered from an illness, surgery, or injury, it's likely that they will be needing therapy or rehab to bounce back. But what do you look out for? What should you expect out of the rehab and therapy? What is your part in the process?
Downsizing: Help Your Senior Decide What to Keep & What to Get Rid of
Details

Published on Thursday, 07 July 2016 12:23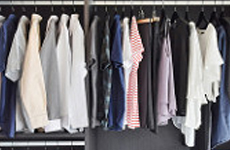 Downsizing is a natural, normal part of life – or at least, it should be. It's good for us to clear out the clutter in our homes once in awhile, especially when you're preparing to move.
7 Things Every Caregiver Should Know About Dementia
Details

Published on Wednesday, 08 June 2016 20:45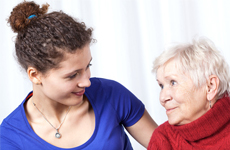 Providing day-to-day care for someone with dementia is often a series of highs and lows. There are moments that are filled with sorrow and others that are life-affirming. Some moments are a bit of both. Whether you're a family member, adult child, friend, or health care professional, you need to know these seven things about yourself and your role.
Helping Your Senior Keep Their Independence
Details

Published on Wednesday, 22 June 2016 23:57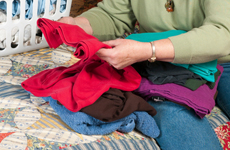 Maintaining independence to the greatest extent possible is one of the most important things for seniors today. Seniors who need some assistance with daily activities should be encouraged to do as much for themselves as they are physically capable of doing. The following steps can assist your senior loved one in doing things for him or herself for as long as possible.
6 Great Online Resources For Caregivers
Details

Published on Thursday, 19 May 2016 18:19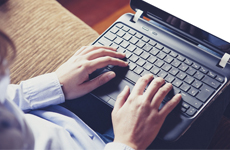 In many areas of life, good help is hard to find. That isn't the case, though, when it comes to the many resources available for those who act as caregivers for older adults. It's not easy to make the transition from adult child to caregiver. Day in and day out, the active role of caring for an aging parent can be highly stressful. These resources can be a lifeline at critical times.