Board of Directors
Our Leadership
As a not-for-profit organization, our board of trustees is comprised of a group of community members who are passionate about our mission. These dedicated members are volunteers, and as such, receive no pay. Their reward is to see that the Fall River Jewish Home continues its tradition of caring by making a difference in the lives of those who live and work at the Jewish Home and in our community.
Kenneth G. Littman – President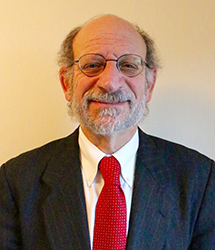 Kenneth G. Littman joined the Board of Trustees in 2013 and was elected President in 2015. Born and raised in Fall River, he attended the Hebrew School at Temple Beth El in Fall River and graduated from B.M.C. Durfee High School in 1969. He earned a Bachelor of Arts degree at the University of Massachusetts in 1973, majoring in political science. During his senior year at college, he served an internship in the district offices of Michael J. Harrington, a Congressman from the North Shore area of Massachusetts. He then attended Suffolk University Law School in Boston, earning his law degree in 1977. Thereafter, he returned to Fall River to practice law. He was admitted to the Massachusetts bar in 1977 and the Rhode Island bar in 1984. He also is admitted to practice law in the Federal Courts in Massachusetts and Rhode Island and the First Circuit Court of Appeals in Boston. He is a member of the Rhode Island Bar Association, Fall River Bar Association and Newport Bar Association.
Upon graduating from law school, Mr. Littman practiced law in Fall River with Attorney Abner Kravitz for two years. In the early 1980's, he formed a law partnership with Andrew Peppard and Joan Camara. At around the same time, he moved to Jamestown Rhode Island, maintaining his law practice in his hometown of Fall River. He was a member of the law firms of Peppard and Littman, P.C. and Borders, Littman and Peppard. He became a sole practitioner in 2004, concentrating in mental health law, including guardianships and civil commitments; and handling domestic cases and criminal trials and appeals and representing small businesses. In the course of his practice, he has represented many residents of nursing homes and has developed insight into the issues facing the administration, staff and residents of nursing homes. He has been and continues to be an advocate for the developmentally disabled and mentally ill and has served as Chairman of the Human Rights Committee of Corrigan Mental Health Center in Fall River since the mid 1990's. He also served as a member of the Board of Trustees of Taunton State Hospital from 1998 until 2002. Over the years, he has advised and been a supporter of the local chapter of the National Alliance on Mental Health (NAMI of Greater Fall River). Mr. Littman has also been an approved arbitrator for the American Arbitration Association.
Mr. Littman has been a fundraiser for the United Jewish Appeal of Fall River since 1984 and was Campaign Chairman from 1985 to1987 and continues to serve on the Board of Directors and as Secretary of the group. He was recently appointed to the Board of Directors of Temple Beth El of Fall River. He is a member of the Board of Directors of the Lower Highlands/Historic Downtown Neighborhood Association in Fall River and serves as the Treasurer. In the 1980's, he was a member of the Board of Directors of Southeastern Massachusetts Legal Assistance Corporation (now South Coastal Counties Legal Services) and the Greater Fall River Diabetes Association.
Mr. Littman has been actively involved in the community in which he lives. In 1999, he was elected to the Jamestown Town Council, serving three terms, ending his service in 2005. From 2003- 2005, he served as the Town Council President, and closely worked with the Town Administrator and other Town officials in directing the administration of town government. Also since 2008, he has been a member of the Jamestown Volunteer Fire Department, EMS Division, where he drives an ambulance. In the 1990's when his children were growing up in Jamestown, he served as a Little League coach and coached youth soccer and basketball.
Mr. Littman is married to Susan Finn, an occupational therapist, and has two adult children, Jake and Abbey and grandson Jackson.