Memory Activities for Those with Alzheimer's
Details

Published on Wednesday, 17 June 2015 19:50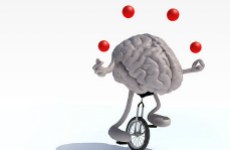 Dementia can often cause the elderly to remove themselves from activity and withdraw from family and friends. Although there is dementia care offered in Massachusetts, the effect this disease can be reduced and quality of life can be improved by maintaining relationships and keeping those with dementia engaged and interested.
Alzheimer's disease, the most common type of dementia, impairs thinking, memory and behavior. Between 60 to 80 percent of dementia cases turn out to be Alzheimer's disease, according to the Alzheimer's Association. Once memory loss begins happening, the disease tends to get worse over time. It can eventually lead up to restricting the senior's ability to respond or communicate with people.
Things You Can Do to Help Those with Dementia
Memory activities for Alzheimer's patients are a beneficial way to improve the cognitive skills. There are numerous ways to exercise the brain daily, including:
Staying involved, engaged, and curious.

Making a commitment to lifelong learning.

Attending plays and lectures.

Taking some courses at a community college or adult education center.

Gardening.

Playing lots of games.

Completing puzzles, such as word finds and crossword puzzles.

Trying brain exercises.
Brain Training Exercises
Over time, we do more than just lose muscle; our brains begin to degenerate as well, specifically in the brain's cognitive reserve. Aging and other factors reduce the brain's ability to fight neurological damage. This often goes undetected, as signs of memory loss are gradual and just get worse as the years pass. Mental tasks can become difficult to perform.
The good news is that it's now believed by researchers that performing regular brain training exercises and living a brain-healthy lifestyle can actually enhance your brain's cognitive reserve. Scientists do not doubt how brain training exercises can effectively prevent dementia and Alzheimer's disease by keeping your brain's neural connections strong. Because of this, playing games that will challenge your mental agility and memory should be added to your lifestyle.
A few games you can try include:
1. Lumosity - This website offers a handful of scientific and cognitive games made to stimulate your brain and enhance working memory.
2. Dakim - Known as the 'brain fitness program', Dakim provides users over 100 different games and puzzles for helping to provide your brain with a thorough workout to improve concentration and attention.
3. Fit Brains - From Rosetta Stone, these brain games, exercises and training modules were designed by neuroscientists to enhance focus, memory and brain speed. The training is personalized to the individual and adjusts as the person improves or declines in brain performance. Users can log in from their computer or mobile device.
Once seniors began realizing they are able to take steps towards keeping their brains healthy, much like being able to take steps to prevent heart disease, they began to take positive action. Memory and brain activities are an enjoyable way to make those improvements to keep the neural connections strong .
Whether in an Alzheimer's care facility or at home living independently, these games can really help to keep the brain healthy. With that said, do you know of anyone who is suffering with Alzheimer's and could use suggestions for some fun brain training games?