Top Five Tips to Preventing a Family Caregiver Feud
Details

Published on Monday, 04 March 2013 19:07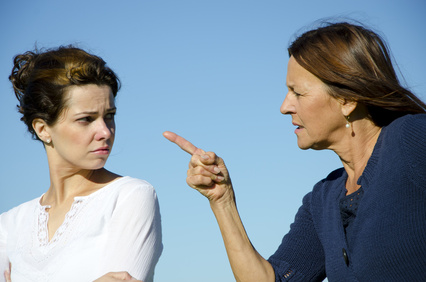 For veteran care providers, like those at Fall River Jewish Home, navigating family dynamics can be one of the trickier parts of caring for a resident. Inevitably, one child bears the burden of responsibility. Usually the daughter who lives closest to the parent. Lack of support and participation in a parent's care can cause resentment and anger. So what can families do to try to prevent family feuds?
The aging experts at Fall River Jewish Home offer their top five tips to help:
1. Have a family meeting. Even if you have to conference long distance family members in to the meeting by Skype, make it at a time when everyone can participate.
2. Set ground rules and an agenda ahead of time. Make sure everyone has input in to both and that they each have a copy. Include in your rules basics like no interrupting, time limits for each family speaker and no bringing up childhood arguments.
3. Make a list of tasks that need to be done. Don't dump everything on the family member who lives closest. Long distance siblings can research online and make phone calls.
4. Agree in writing to deadlines. It may be worth setting up a spreadsheet or other document in a program like Google Drive where everyone can access it and update it from wherever they are.
5. Listen more than you talk. You will be more likely to get a true understanding of what might be prohibiting your siblings from helping more. For example, they may be struggling financially or having problems at work.
If all else fails and your family can't work together on a plan for your aging parents, consider hiring an elder care mediator (http://www.eldercaremediators.com/). This group of professionals is experienced in helping resolve family disagreements ranging from giving up the car keys to dividing up family farms.
Has your family had a tough time caring for an aging parent? What tips do you have for families of an aging loved one? Share them in the 'comments' section below to continue to conversation.
We're here to answer questions and help you make the best decision for care for you or your loved one. We invite you to reach out and talk with one of our care specialists at Fall River Jewish Home today! CALL 1.508.679.6172, where assistance is just a phone call away.